Infinite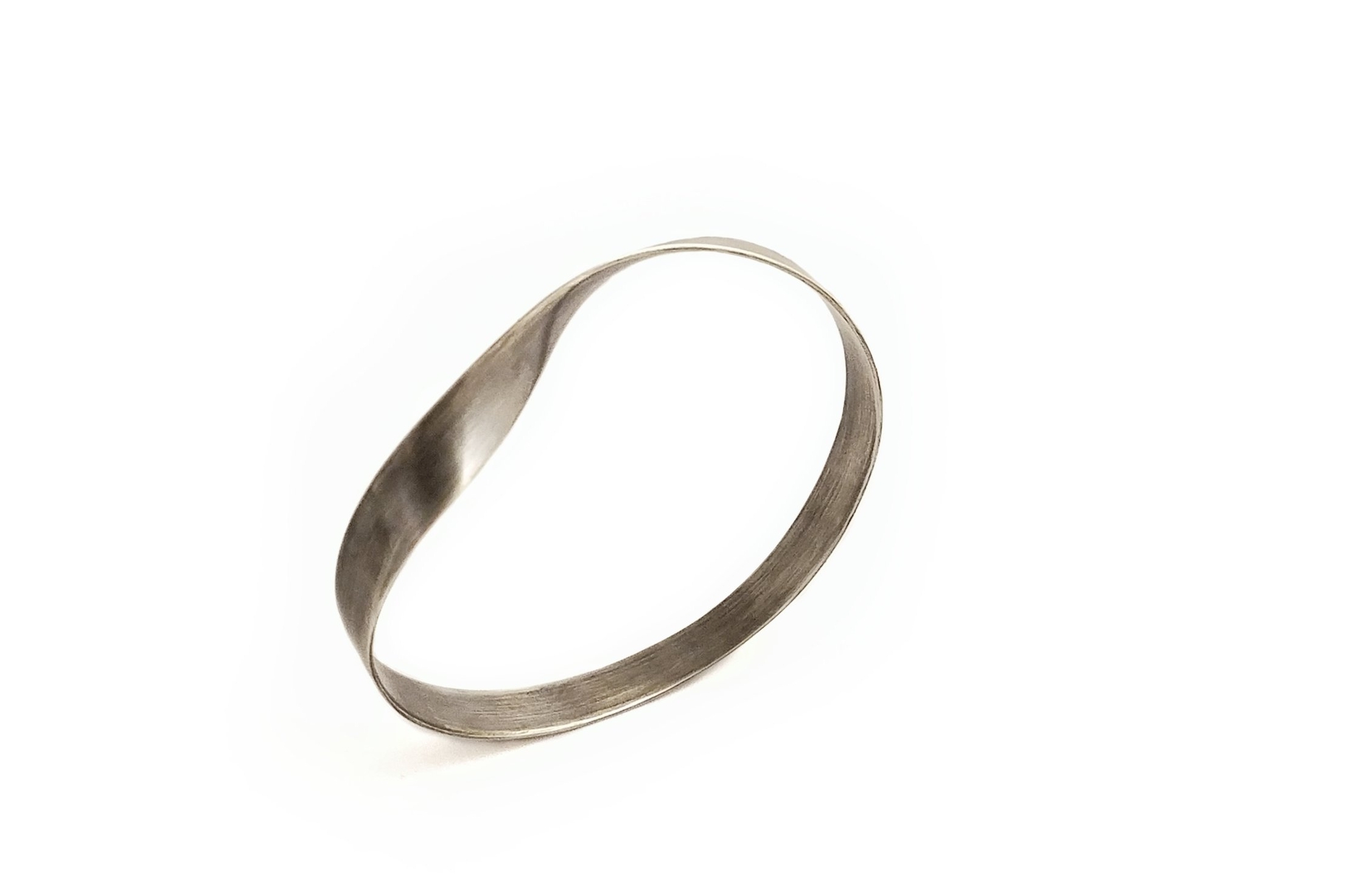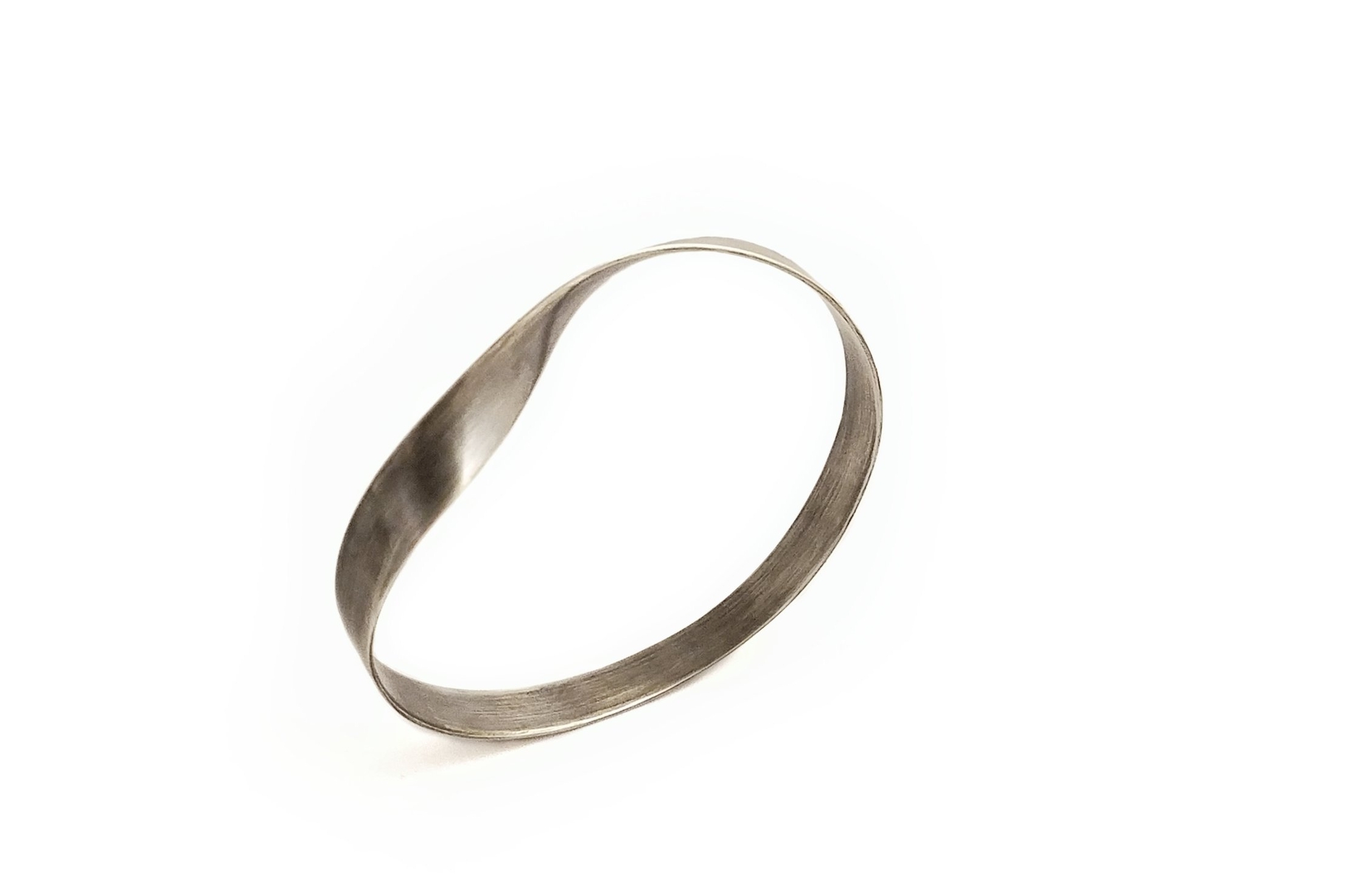 Infinite
Delta Collection is a reflection on our relationship with change.
In mathematics, Delta is a symbol indicating a change takes place. How we manage change — especially sudden change — is an indication of our chances of surviving and thriving. The Möbius strip is a shape in which the surface area is infinite and thus symbolizes continuity; so too is change, constant and continuous, regardless of notice or acceptance.
Infinite bangle is available in the sizes listed below, in brass and silver. Measure the width of your knuckles from index to pinkie and compare to the sizes below. The bangle is easiest to put on with a folded palm facing the 'flip' in the bangle.
S: 8 in (2-3/4 in wide opening) M: 8-1/2 in (2-2/8 in wide opening L: 9 in (3 in wide opening