Flow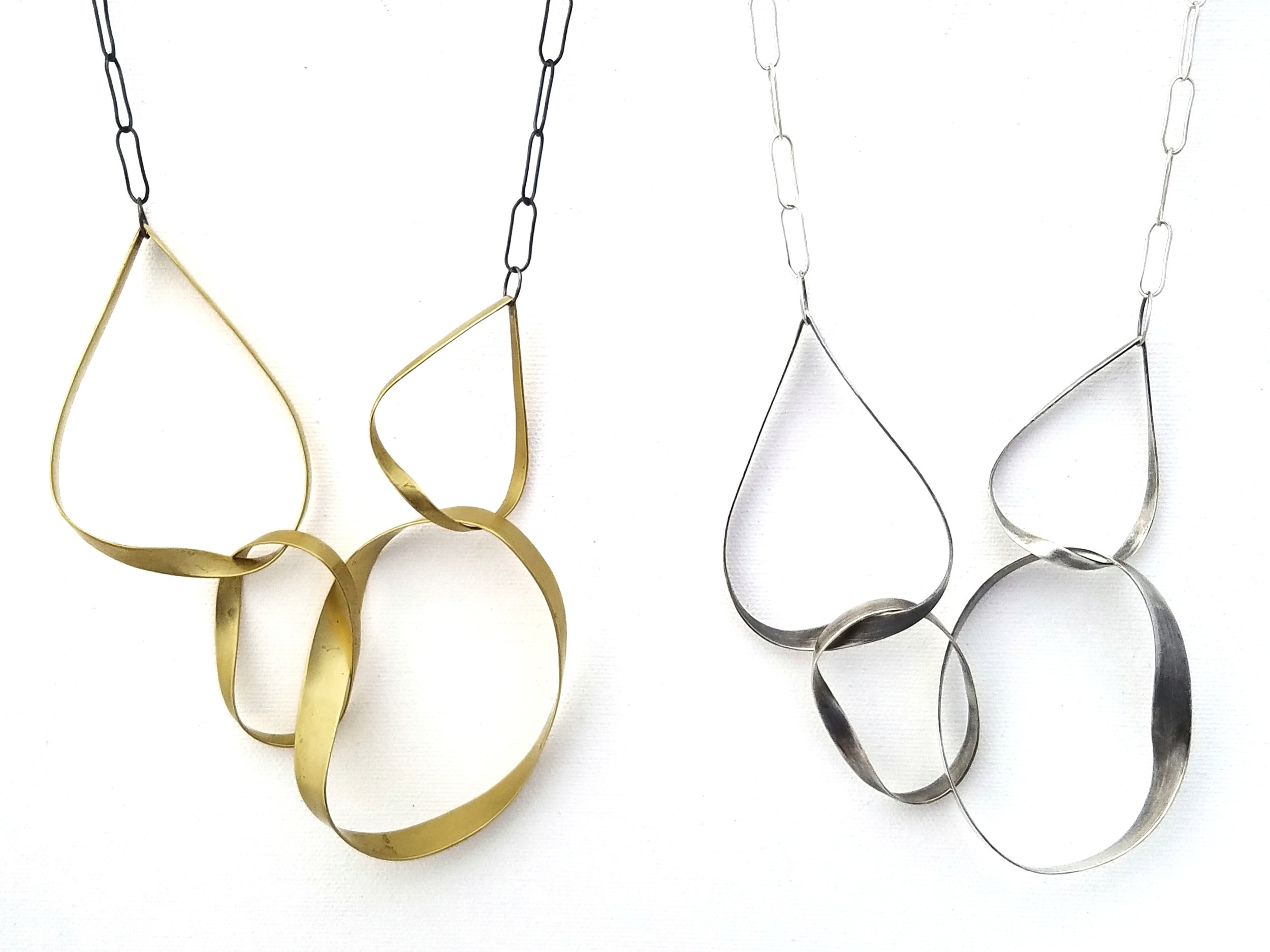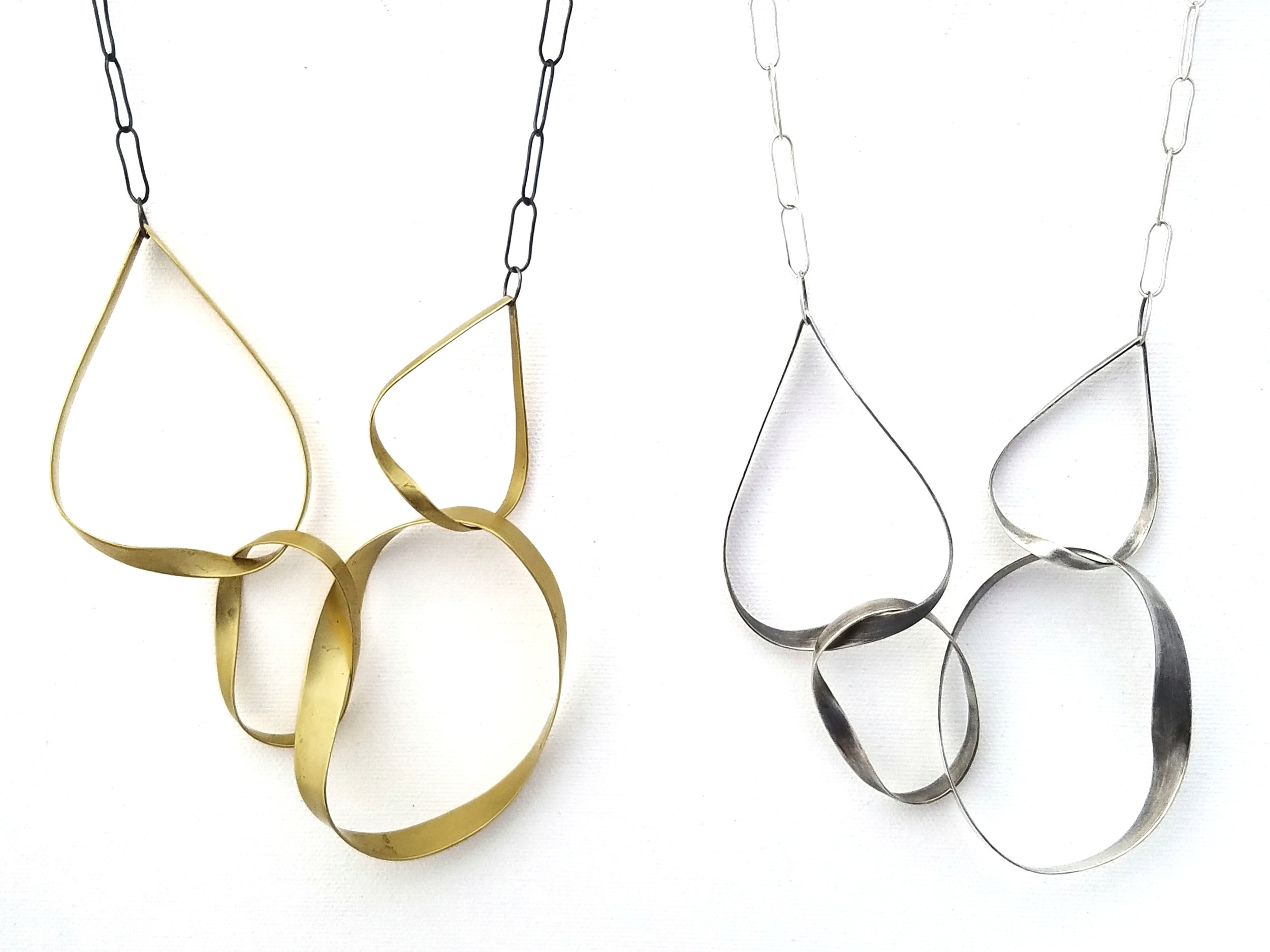 Flow
Delta Collection is a reflection on our relationship with change.
Flow represents the harmony that comes with accepting what is happening in the moment, enabling one to navigate changes with greater ease and awareness. The pendant pieces can be shifted and turned, offering different style options and reminding the wearer to be open-minded and "go with the flow."
Necklace pendant measures approximately 4 in x 4-1/2 in (largest pieces are approx. 2 in x 2-1/2 in) and hangs on a 16-inch sterling silver chain. Available in brass (with an oxidized silver chain) and silver.