Continuity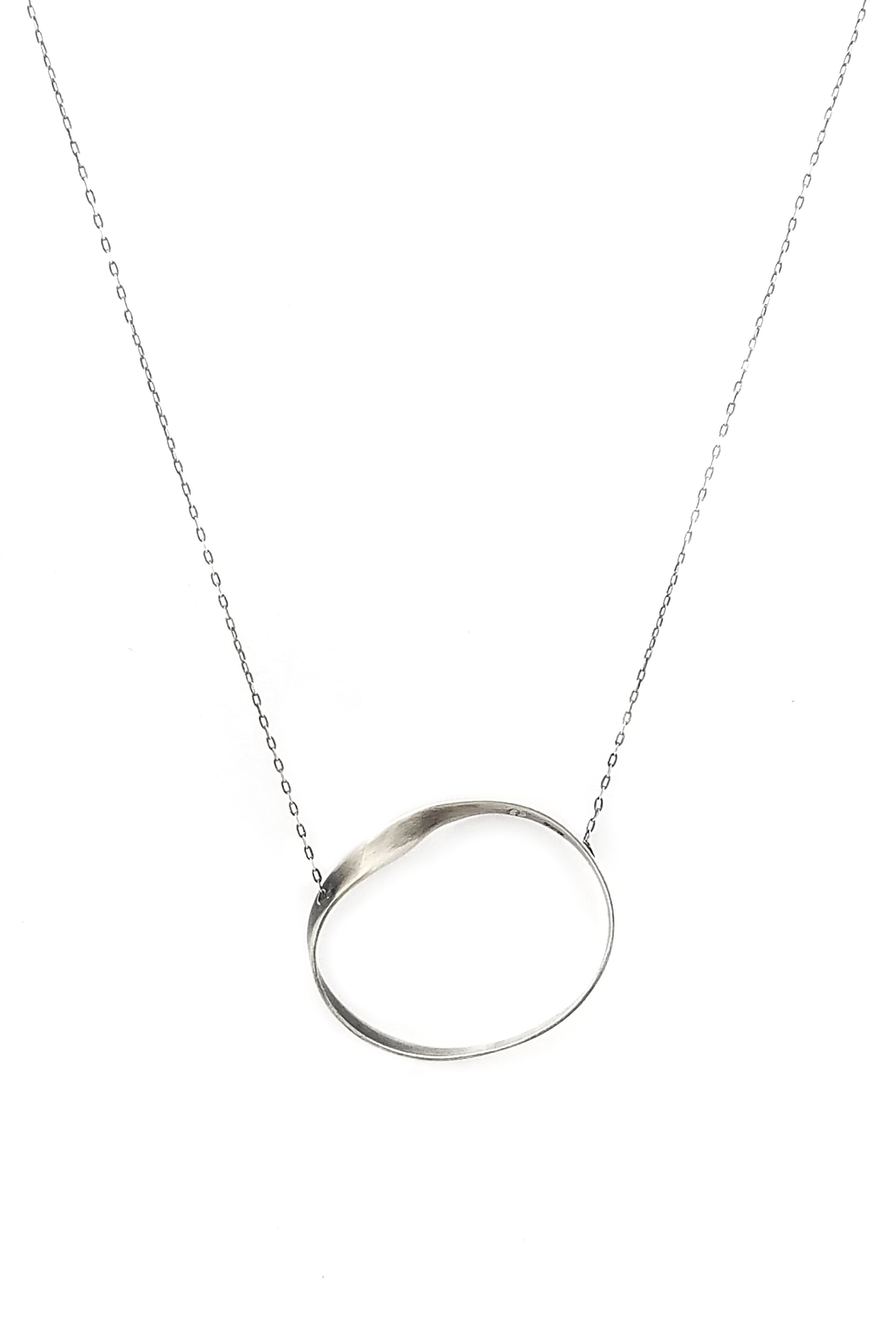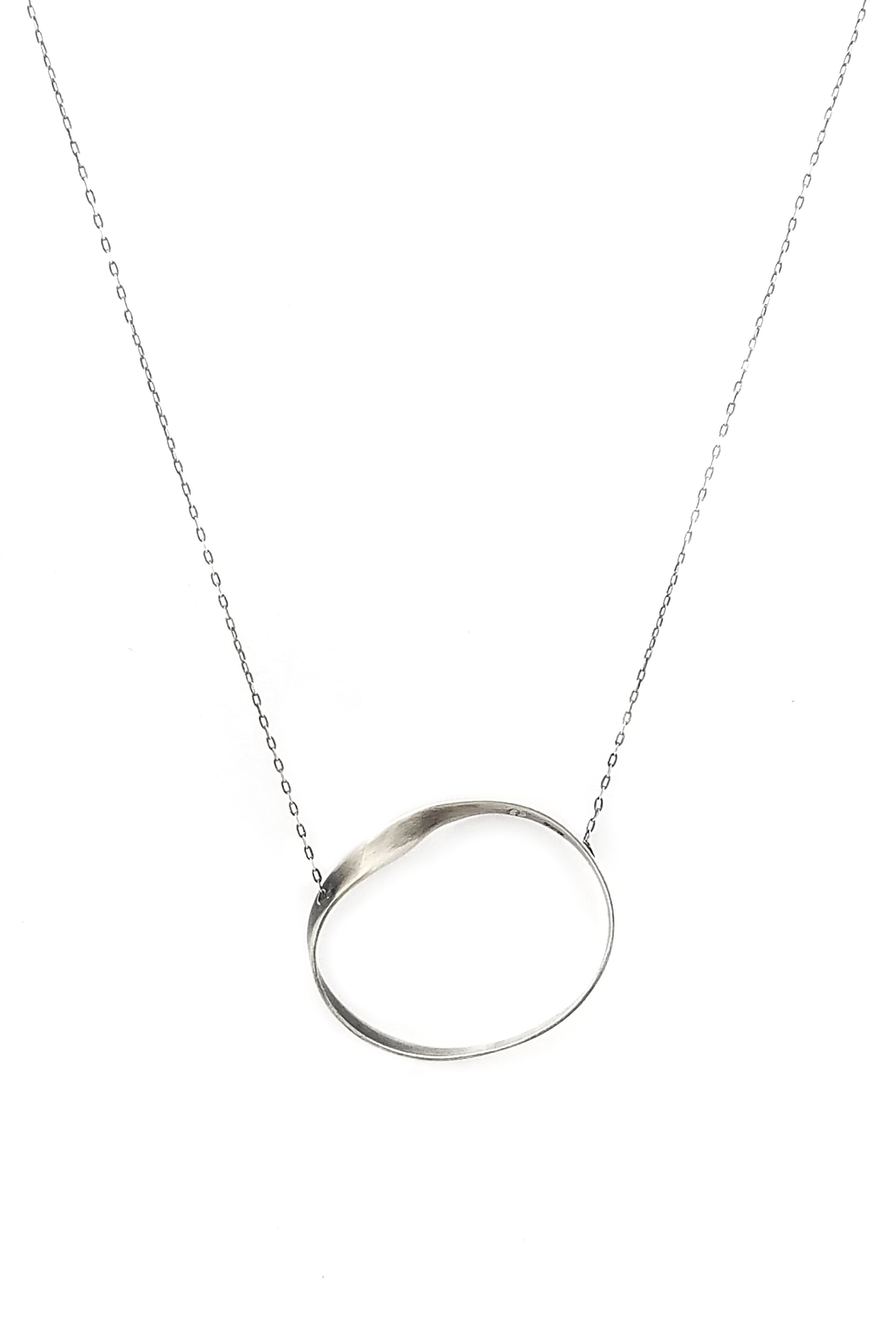 Continuity
Delta Collection is a reflection on our relationship with change.
The Möbius strip is a shape in which the surface area is infinite and thus symbolizes continuity; so too, is change, constant and continuous. Sometimes change happens in big shifts, sometimes it happens in small and uncountable ways.
The Continuity Pendant is available in small and medium sizes (measurements below) and in brass and sterling silver.
S: 1-1/4 in diameter on a 17 in silver chain M: 1-1/2 in diameter on an 18 in silver chain